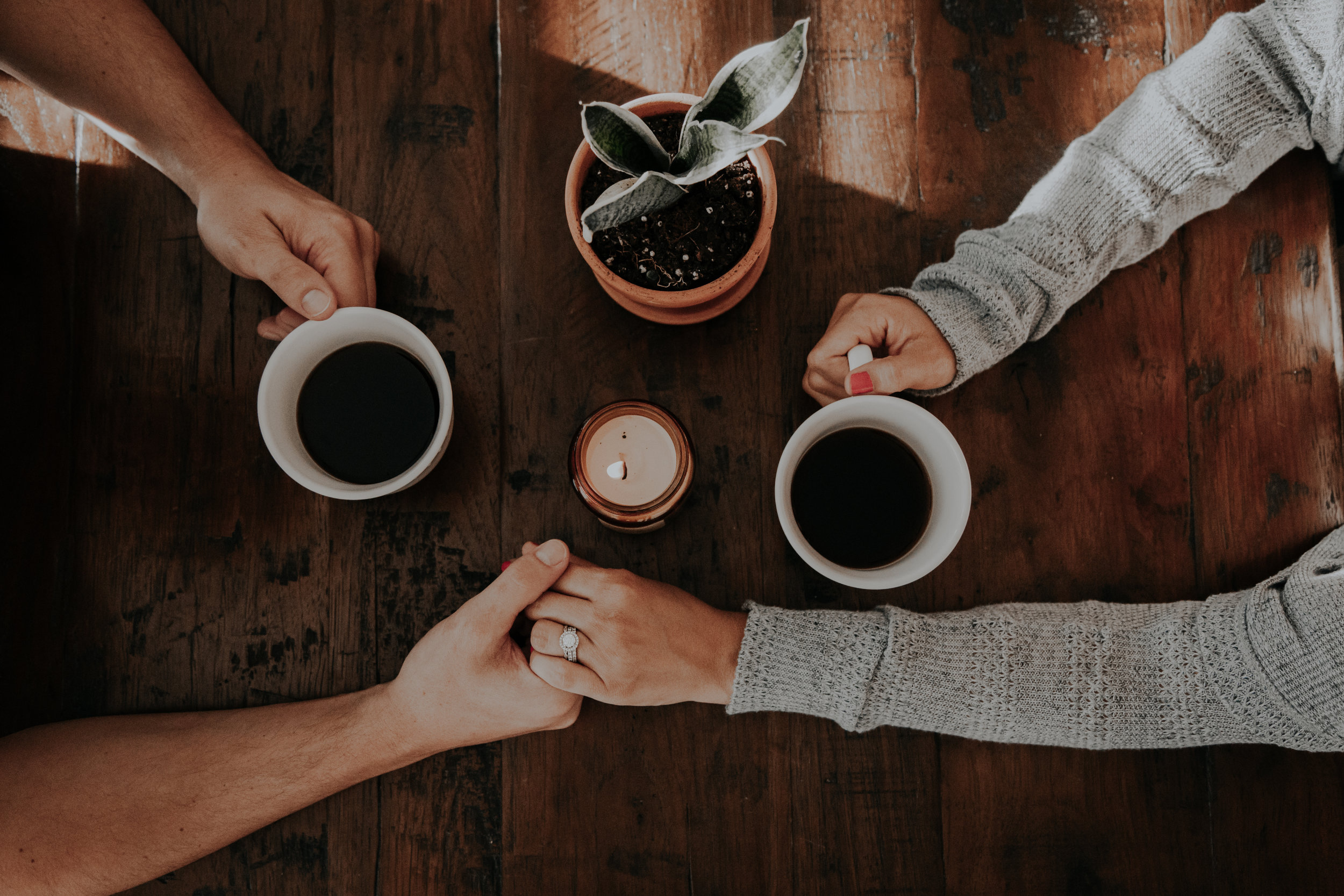 We endeavor to provide a space where the marriage relationship can be deepened, strengthened, and mended. We know from experience that marriage can be hard, but that it is designed to be positive, healthy, deep, and fun. We believe that God created marriage as a "type" of union, that points to the ultimate union of Christ with His bride, the Church.
8:45am @ 975 Business Center Circle (church office building).
We meet the 1st and 3rd Sundays of the month.

We will start September 15th with a DVD based series called "The Meaning of Marriage" by Tim and Kathy Keller. According to the bible, all of the modern-day assumptions miss what marriage is all about. In The Meaning of Marriage, Timothy Keller, along with Kathy, his wife of thirty-six years, draws a profound portrait of marriage from the pages of Scripture that neither idealizes nor rejects the institution but points us back to the relationship between God and man. The result is a vision for marriage that is refreshingly frank and unsentimental, yet hopeful and beautiful. This study is for anyone from singles, to couples considering marriage, to those who have been married recently or for a long time. Come at 8:45 for a little food and fellowship. Workbooks available first class.
Contact Jim or Dusty Sawyer for more information.
"Fellowship, Outreach, Care, Unity and Study" The goal of FOCUS is to build biblical marriages that honor God. We do this by studying God's word in engaging and dynamic sessions. Made up primarily of young marrieds or those young at heart, this group believes in fun, fellowship, family and faith. We meet Sunday's @11:15am in 975 Central.

Contact Jim and Dusty Sawyer
805.376.1800